Clean
Transportation
India, the world's fourth-largest renewables market and the fifth-largest automobile producer, is also the world's third-largest oil importer. By transitioning to renewable energy powered electric vehicles, the country can save billions on energy imports, drastically improve air quality in India's cities, while combating the climate crisis already impacting millions of Indians. Deadly pollution levels, rapid urbanization, and rising incidence of climate disasters are all making communities in India increasingly vulnerable to climate change. NRDC India is focusing on city-led programs connected to national policies to mitigate air pollution by advancing electric mobility.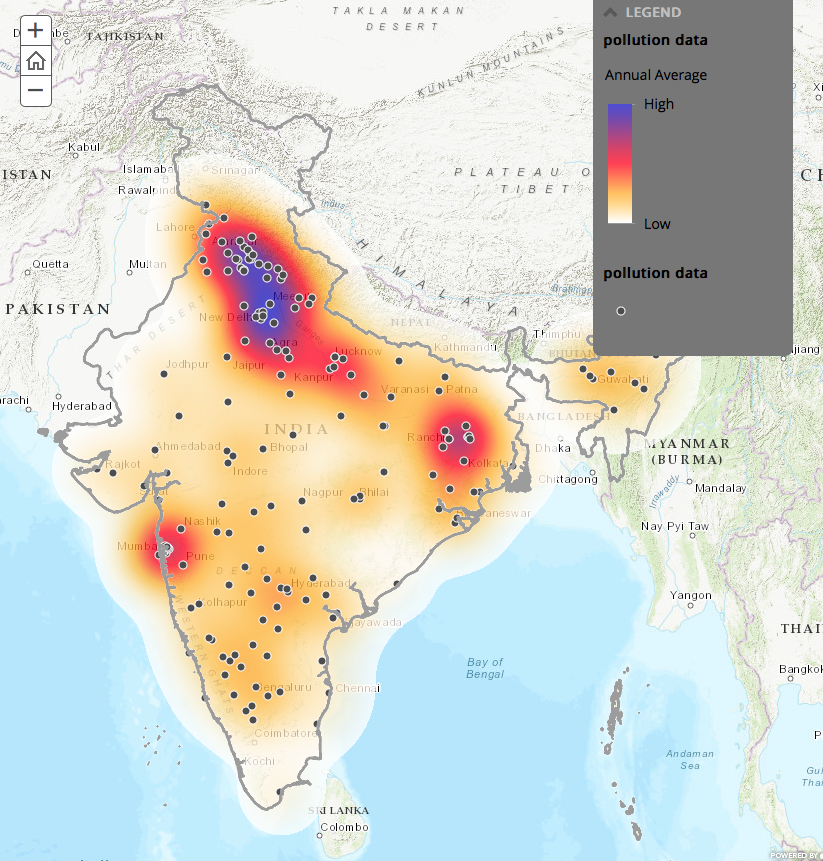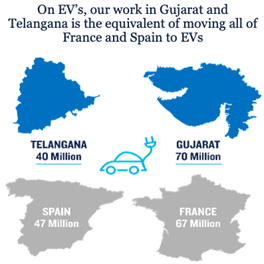 The Indian budget for 2022 makes a big push towards mainstreaming electric mobility. In addition to boosting charging infrastructure, the Indian budget 2022 provides for battery swapping policy, special mobility zones for EVs, ratifying building bye laws, clean tech in public transport and much more. These programs signal the Indian government's commitment to growing the EV market.
India could potentially have 102 million EVs on the road by 2030. India's EV sales targets include 80 percent two- and three-wheelers sales, 70 percent for commercial cars sales and 30 percent of new vehicles by 2030. A widespread, accessible public charging infrastructure network is needed to support a robust EV market across India.
Clean Transportation Strategies
Support Gujarat and Telangana in implementing the state EV policies
Expand charging infrastructure work to other states (e.g., Maharashtra) - this includes siting of chargers, business model development, guidelines for setting up charging
Integrate ZEV standards/EV supply policies in our existing work with states (including TS and GJ)
Develop a comprehensive siting methodology to help cities set up electric charging infrastructure
Develop and ensure implementation of sector-specific emission reduction roadmaps in Ahmedabad and Pune
Clean Transportation Publications
Prior to 2023, Indian experts worked as consultants with NRDC, and their work was thus hosted on NRDC's website
Our Experts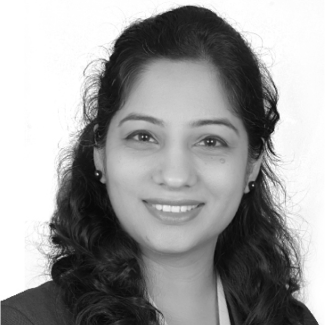 Electric Mobility and
Clean Energy Lead
Charu is the lead consultant for electric vehicles and clean energy. She works at the central and state level to support EV policy development and in assessing the financial viability of charging infrastructure in the country. She has previously worked with Ernst & Young and Bechtel Corporation on diverse sustainability and climate change projects. She is a Jubilee scholar with M.Sc. degree in Sustainable Energy Systems from University of Edinburgh and B. Tech in Power Engineering from National Power Training Institute, Ministry of Power. She has 10 years of climate change and low carbon technology experience. She has worked in various sectors on climate change mitigation and adaptation including low carbon transformation, electric mobility, energy and climate policy and energy efficiency.
International Experts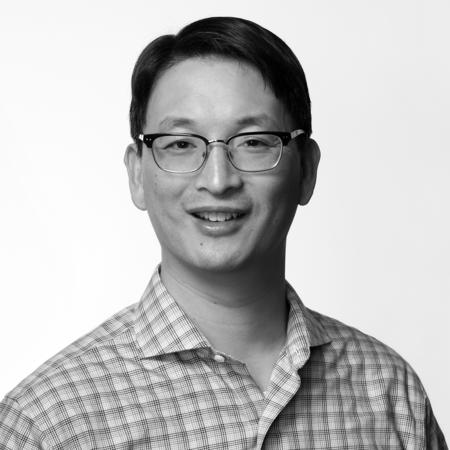 Director, Clean Vehicles &
Fuels Group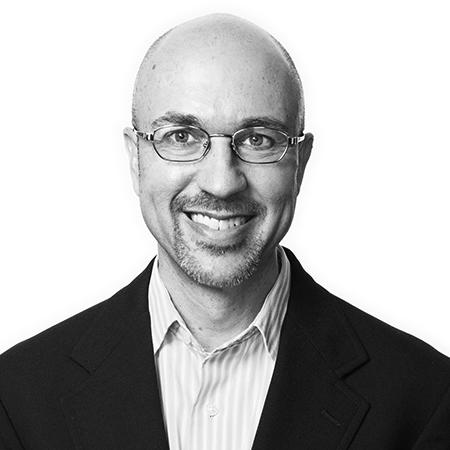 Senior Director, Clean Vehicles
& Buildings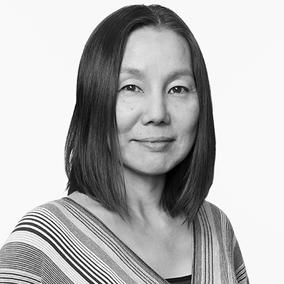 Deputy Director, China Program