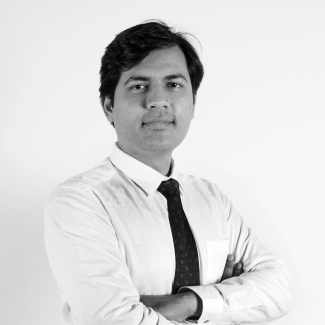 Ashish Jindal
Lead - Energy Efficiency and Cooling
Ashish Jindal is the lead for the Natural Resources Defense Council's (NRDC) work on Energy Efficiency and Cooling in India. He is a sustainability and climate change professional with over 12 years of experience in the areas of energy efficiency, demand side management, demand response, electric mobility, Smart meters, Tri-generations, Renewables, Lighting, HVAC, and other Clean Energy Systems through large-scale implementation, policy, research, and consultancy assignments. He has worked at ADB, EESL, PwC, TERI and others on new clean energy interventions through research, policy advocacy, program design, financial modelling, technical frameworks, project preparation and business plan, roadmaps and implementation of national programs in India, South-East Asia and Middle-East region.
He was involved in the development of regulations, manuals, codes, design, evaluations, reviews, and energy audits for energy-efficient systems. His work involved energy efficiency for buildings, industrial/municipal energy efficiency, energy audits, resource efficiency, and benchmarking studies in India and abroad. He has worked for various central and state government departments including State Designated Agencies, the Bureau of Energy Efficiency, Municipalities, Electrical Utilities and Corporates, as also with multilateral/bilateral organizations including the World Bank, KfW, UNEP, GGGI, UNIDO and others.
Ashish has an MBA in Energy Management and a B.Tech. in Electronics & Communication. He has completed an Executive Program in Data Analytics from the Indian Institute of Management, Lucknow, and has completed a Project Management Professional Certification from USA. He is based in New Delhi.