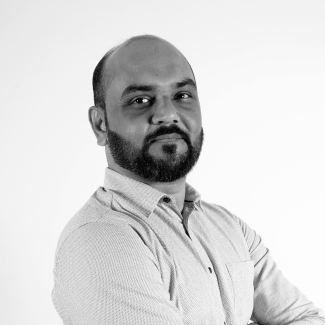 Abhiyant Tiwari
Lead - Health & Climate Resilience
Abhiyant Tiwari is the lead climate resilience and health consultant at NRDC India. His interest includes environmental, climate, and disaster risks to public health, and he works to advance evidence-based adaptation and mitigation policies and actions in these areas. He has extensive experience in working with academia, governments, and non-profits on public health research, program and policy development, management, and evaluation. Right from the development and implementation of the first Heat Action Plan (HAP) of South Asia in the city of Ahmedabad in 2013, as a public health researcher and practitioner at the Public Health Foundation of India, Abhiyant has worked with knowledge partners like Natural Resources Defense Council and policy partners like national and sub-national governments on developing, implementing, and scaling heatwave health adaptation plans in South Asia region.
In 2019, he led a preliminary study for the National Disaster Management Authority of India to estimate local temperature thresholds for heatwave warning systems in more than 100 cities in India. Abhiyant has also played a pivotal role in developing the pioneering Ahmedabad AIR (Air Information & Response) Plan for air pollution health risk communication in Indian cities. During the challenging times of the COVID-19 Pandemic, in his role as Assistant Professor at Gujarat Institute of Disaster Management, Gandhinagar, Abhiyant conceptualized, developed, and implemented a Mobile App-based technological solution for effective and real-time surveillance of COVID-19 cases in several districts of Gujarat. He is a member of the National Disaster Management Authority of India's technical experts' group that develops national guidelines for heatwave adaptation plans and a member of the Technical Expert Group on Heat-Related Illnesses constituted by the National Centre for Disease Control, Government of India.
He is also a member of the Management Committee of Global Heat Health Information Network: a WHO-WMO Joint Initiative, Regional Technical Working Group for Safe and Disaster Resilient Hospitals in PEER - South Asia, Indian Meteorological Society, and a fellow of LEAD India, and Climate Reality. He is trained as a Master of Public Health with a specialization in Environmental Health Sciences from Harvard T.H. Chan School of Public Health.